Campsite near Bastia in Corsica
Le Campoloro: the ideal campsite near Bastia
Located by the sea, the Campoloro Corsican campsite offers top-of-the-range services to stay in several types of accommodation: mobile home rentals, bungalows, chalets, camping pitches for tents, caravans and motorhomes.
You will find more details on our accommodation on this page.
Camping Le Campoloro brings together all the necessary services to make your camping holiday easier: concierge, laundry, bar, fast food service, grocery store, rental of baby chairs and cots and fridge for pitches.
Le Campo Mare, restaurant by the sea is acclaimed in Corsica, will allow you to taste the best of Corsica in terms of terroir and gastronomy.
Located less than 50 kilometers from Bastia (about a 50-minute drive), Camping Le Campoloro is ideal for discover Corsica in the North and its riches, such as the Cap Corse, the desert des Agriates and many other surprises.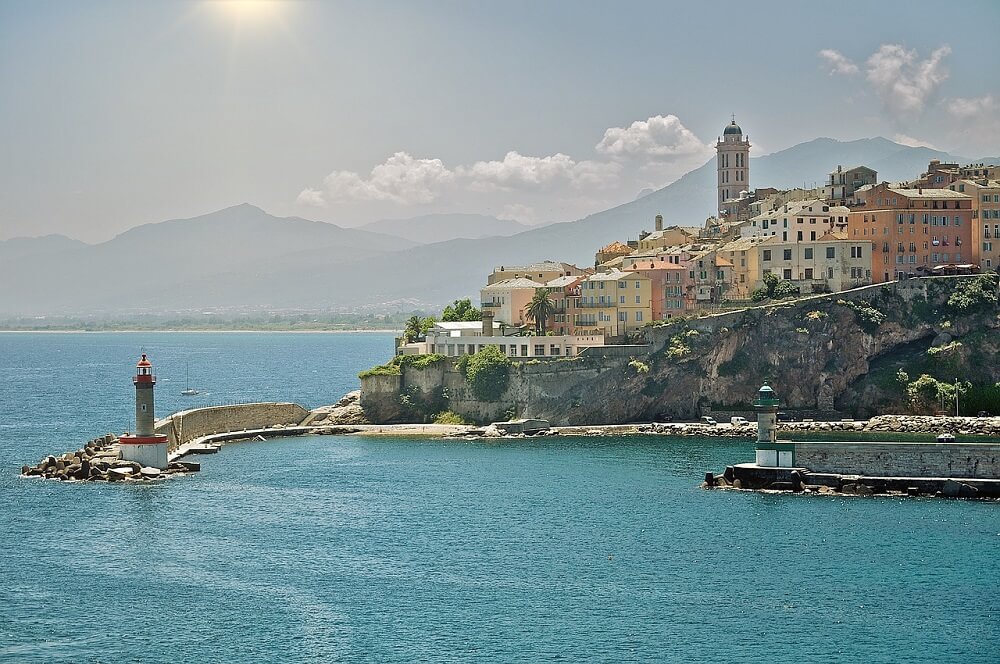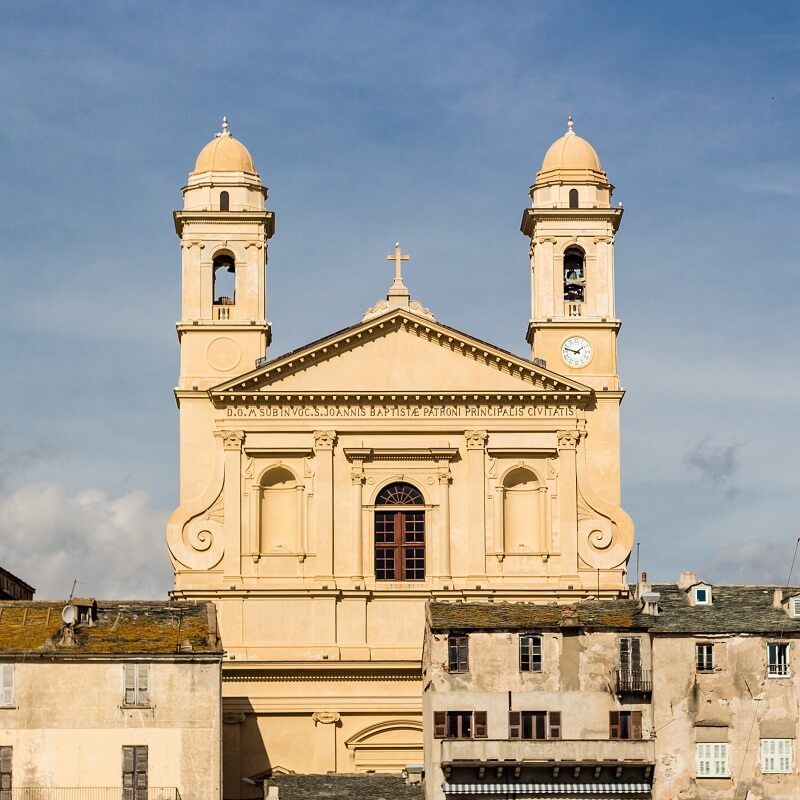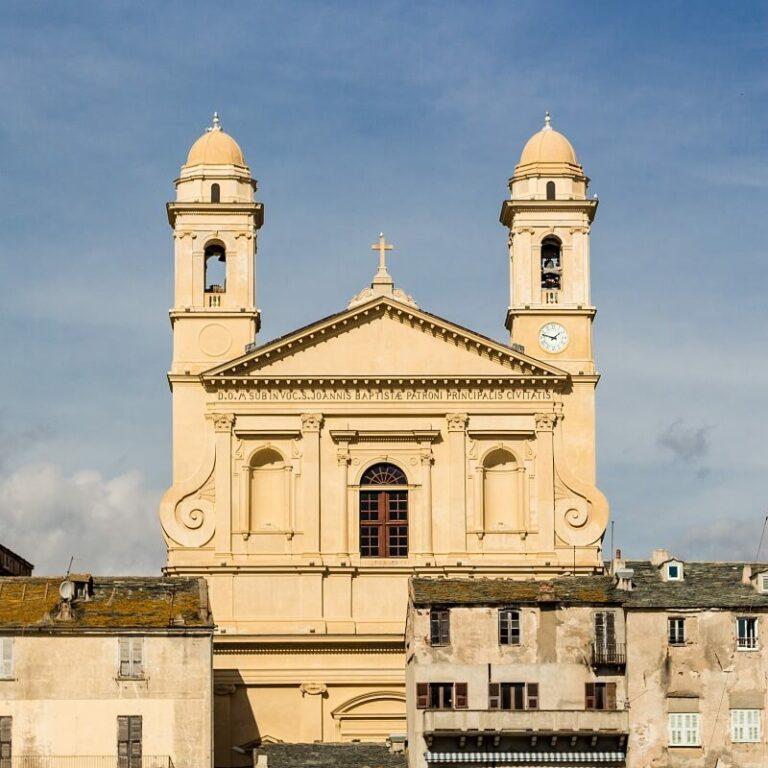 The city of Bastia, capital of Haute-Corse, will not fail to charm you on your next trip. Located 50 km from Cervione, the city of Bastia is the second most populated in Corsica (after Ajaccio< /a>) and is ideally located between the sea and the mountains.
Built on the eastern side of the "Serra di Pignu" mountain, 35 km from Cap Corse and 50 km from the island of Elba is a city very marked by the imprint of art and history.
It is built in an amphitheater and includes the " upper city " (Terra Nova) and the city bass (Terra Vecchia). We also distinguish what the Corsicans call "modern Bastia", namely the part of the city located near the station and the port.
You want to visit Bastia  ? A campsite located close to the sandy beaches end of the Mediterranean can be ideal for combining discovery of the island and idleness.
Visit Bastia: the must-see places not to be missed
Corsica is a very popular destination in France for holidaymakers, whether they come from foreign countries or from mainland France. Camping is a way of staying in contact with nature to make the most of holidays in Corsica. Also named "island of beauty" and steeped in history, Corsica offers a multitude of natural sites, from villages< /a> and breathtaking historical monuments. Here are the essential places to visit during your stay in Bastia:
The Citadel: where Terra Nova was erected in 1380 and allows discover cobbled and colorful streets, authentic to Corsica of yesteryear.
The Old Port: traditional and authentic port of Bastia, this place is the landmark of many boaters and fishermen.
The Place Saint-Nicolas: this is the most visited place in Bastia. This large square, adorned with palm trees and a statue of Napoleon, is also very lively (restaurants, shops, flea markets, musical entertainment, etc.).
The Romieu garden : this is the resting place par excellence. Composed of numerous flowered terraces, statues and other types of ornaments, the garden also offers an unobstructed view of the Old Port.
Rue Napoléon: it is is a totally pedestrian area where it is good to stroll between concept stores, designer boutiques and splendid historical and religious monuments.
The Scala Santa Chapel: there are many religious monuments to discover in Bastia, but the Scala Santa chapel is distinguished by its rare "holy staircase" only present in the high Christian places. There are only 10 in the whole world.
The palace of the governors: installed in a tower dating from the 14th century and called the " Bastia ", you will be able to discover the Bastia museum housing more than 1000 years of history.
The Sainte-Marie Cathedral: it is a Baroque monument which houses a statue of the Virgin Mary in solid silver .
The Saint-Jean-Baptiste Church and its two bell towers will dazzle you with their interior and exterior architecture.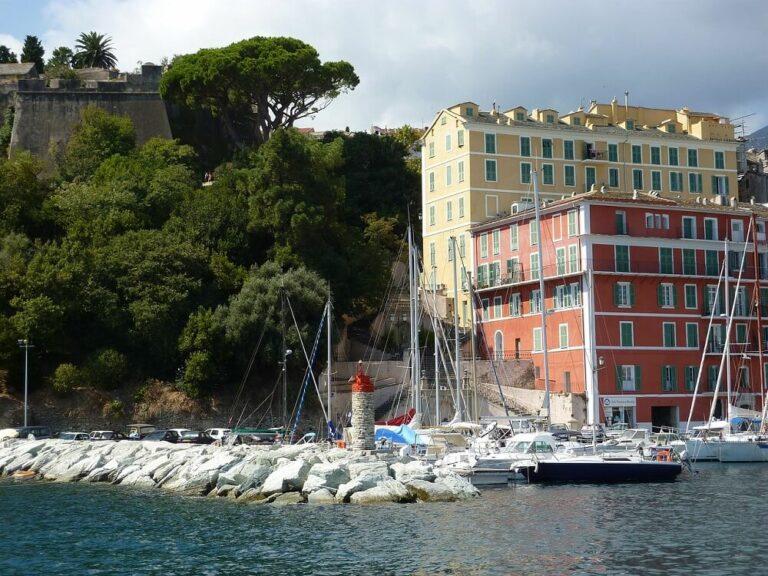 Activities to do in Bastia
If
you are staying in Bastia, at a campsite in Bastia or at
Le Campoloro campsite, be aware that many activities are possible and that there is something for everyone. Here are some examples:
jet ski ride: for thrill seekers, you can explore Bastia by sea and reach secret and preserved beaches.</li >
Sea trip by boat: it is also a good way to make beautiful excursions and see the exceptional panorama inaccessible by land.
Do the < strong>market : located between the Old Port and Place Saint-Nicolas, the Place du marché is a friendly place where you can taste and buy the famous Corsican specialties.
Hike in the Sentier des Douaniers: this is a natural area of 26 km, through the maquis, to discover Cap Corse by walking.
Walk</ strong> on horseback, by bicycle or by scooter.
Typical restaurants: for taste Corsican cuisine (fresh fish, charcuterie eries and cheeses, wines, etc.).
Hover Bastia: it is also possible to visit Bastia from the sky in a microlight or by parachute jump.
Go shopping in the shopping streets of boulevard Paoli and rue César Campinchi.
Scuba diving at the Arinella nautical base which also offers other activities such as kayaking, paddleboarding, windsurfing, catamaran and towed buoys as well as games for children.
Between Bastia and Cap Corse, there are more than 150 kilometers of coastline. Beaches of fine sand or pebbles, as well as small coves that are more or less easily accessible, offer a real paradise to holidaymakers. Here are the most beautiful:
Arinella beach;
Pietracorbara beach;
Nonza beach;
The beach of Barcaggio ;
The beach of Saleccia ;
The beach of Lotu.
In addition to the many bars and restaurants, the city of Bastia is lively day and night: discos, exhibitions and night markets, concerts, festivals in the surrounding villages, you will not be bored once. single second!