SPORTS ACTIVITIES AT THE HOLIDAY VILLAGE
Something for all tastes and all ages: it is with this formula that your holiday village and campsite by the sea Le Campoloro offers you a range of equipment and activities, whether they are about sporting, fun or pure relaxation.
Whether you come with family or friends, whether you are an amateur, astute or beginner athlete, we have made every effort to ensure that your tribe finds something at Le Campoloro to get moving and let off steam for those who want an active and dynamic holiday – and for those who need to release the tensions linked to daily stress more, to relax and unwind.
So as a team, duo or solo, come and discover the superb sports equipment and activities available to you at Le Campoloro, and be sure to leave your holidays in Corsica in good shape!
And there's a little bonus: you will be able to enjoy fine Corsican cuisine without feeling guilty!
MULTIPLE SPORTING ACTIVITIES THROUGHOUT THE SEASON
For young and old, the sports and fun activities at Le Campoloro campsite adapt to your mood. Allow yourself be tempted … from 1 July until the end of August, an facilitator is in charge of entertaining you throughout your stay:
Aqua gym, water polo, beach volleyball
Table tennis, football or basketball tournaments
There is something for all ages and all tastes, with one goal: to make your vacation unforgettable!
THE GYM AND FACILITATORS FOR DEMANDING ATHLETES
Our gym offers you plenty of opportunity to sculpt your body by using rowing machines, treadmills, ellipticals and other instruments designed to improve your cardio.
A complete set of equipment that will satisfy the most demanding athletes, and facilitators to accompany beginners who take advantage of the holidays to get started. Because our gym open up onto the swimming pools, it will allow you in an instant to switch to the swimming machines, or to keep an eye on your children while you take some time for yourself. A real pleasure for the body as much as for the spirit.
For those who wish to be more supervised, our team of facilitators will accompany you during our gym or aquagym sessions "à la carte".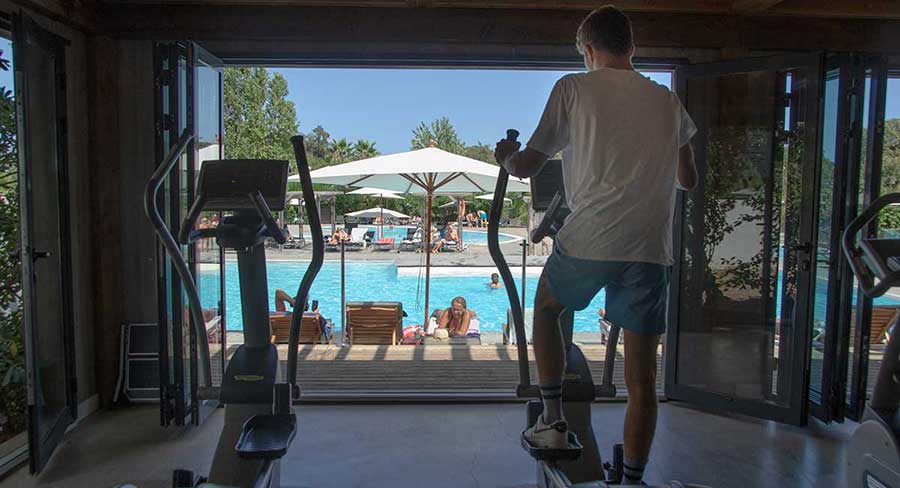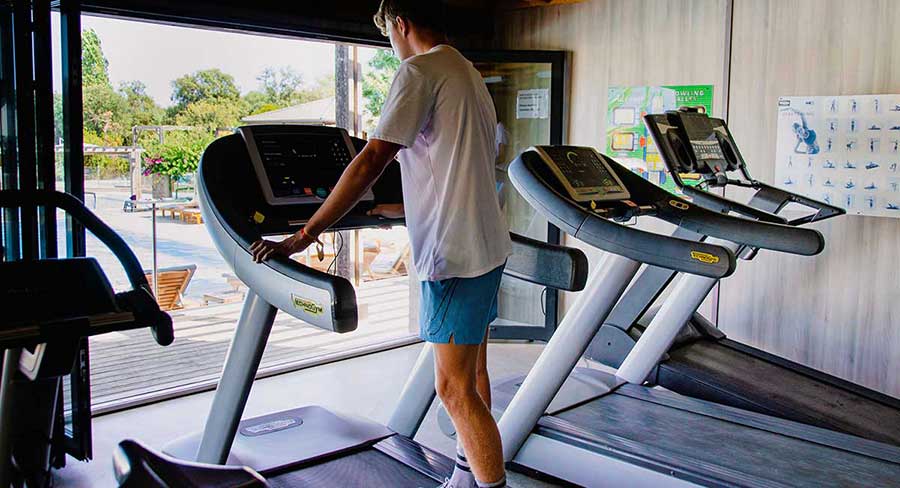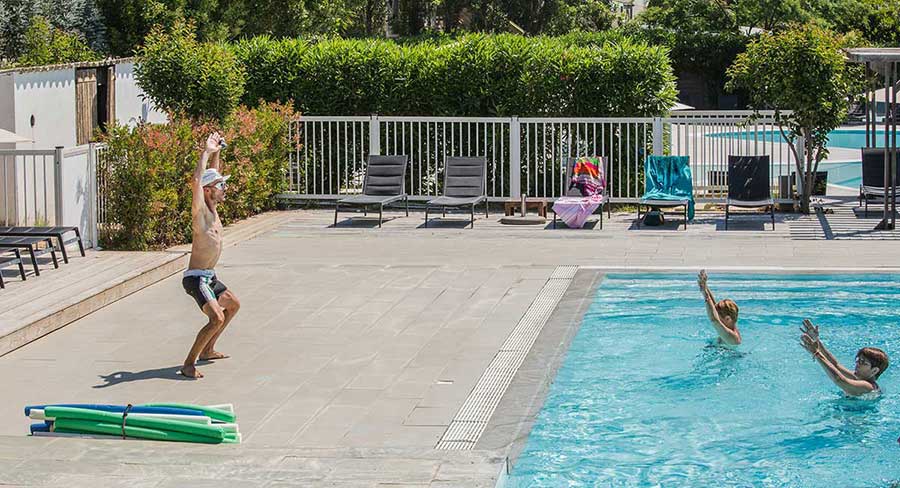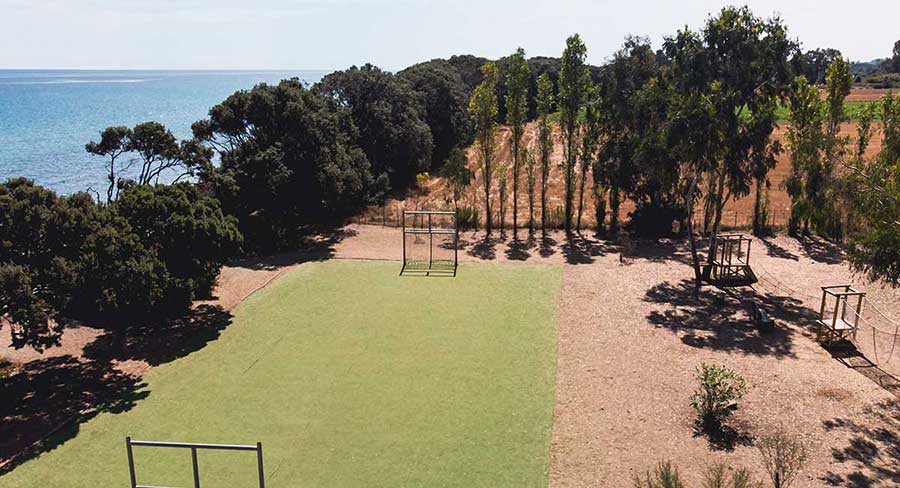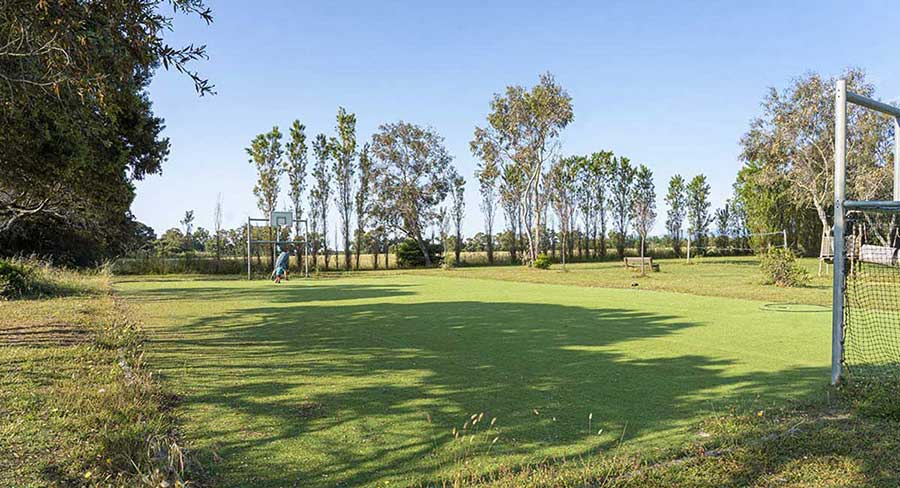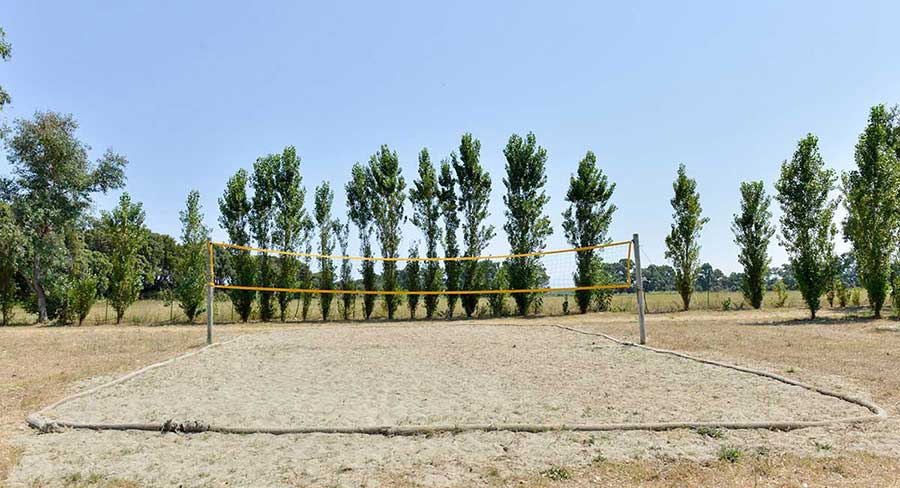 LARGE SPORTS AREAS TO RELAX AND HAVE FUN
Le Campoloro holiday village is equipped with multiple sports areas where you can participate in tournaments or competitions.
Discover our football fields and beach volleyball courts. Young and old will share moments of complicity in an extraordinary atmosphere and setting.
Because the holidays are also an opportunity to create friendships that last and sport is a great way to meet people.