5-star campsite near Cap Corse
To enjoy an unforgettable holiday in Corsica, Le Campoloro is the Corsican campsite you need. With its 5 stars and the comfort necessary for a good family holiday, Le Campoloro is an ideally located campsite as it is close to Cap Corse and its many points of interest. With its aquatic park including swimming pools and slides, you can enjoy the activities of a Corsican holiday club relax, unwind and stay active whenever you want. Our renowned restaurant Le Campo Mare is also waiting for you to enjoy an incredible moment by the sea.
Le Campoloro: the ideal campsite near Cap Corse
The Campoloro campsite in Corsica is located by the sea< /a> with some of its bungalows have their feet in the water. Le Campoloro offers top-of-the-range services for staying in several types of accommodation: mobile home rentals, bungalows, chalets, camping pitches for tents, caravans and motorhomes.
You will find more details about our accommodation on this page.
Camping Le Campoloro has all the necessary services to make camping holidays easier for you: concierge, laundry, bar, fast food service, grocery store, rental of baby chairs and cots and refrigerator for bare pitches.< /p>
Located a hundred kilometers from the end of Cap Corse, Camping Le Campoloro is ideal for discovering Northern Corsica and its riches, such as the beautiful typical Corsican villages, Calvi, Saint-Florent, l 'Isle Rousse, the desert des Agriates and many other surprises.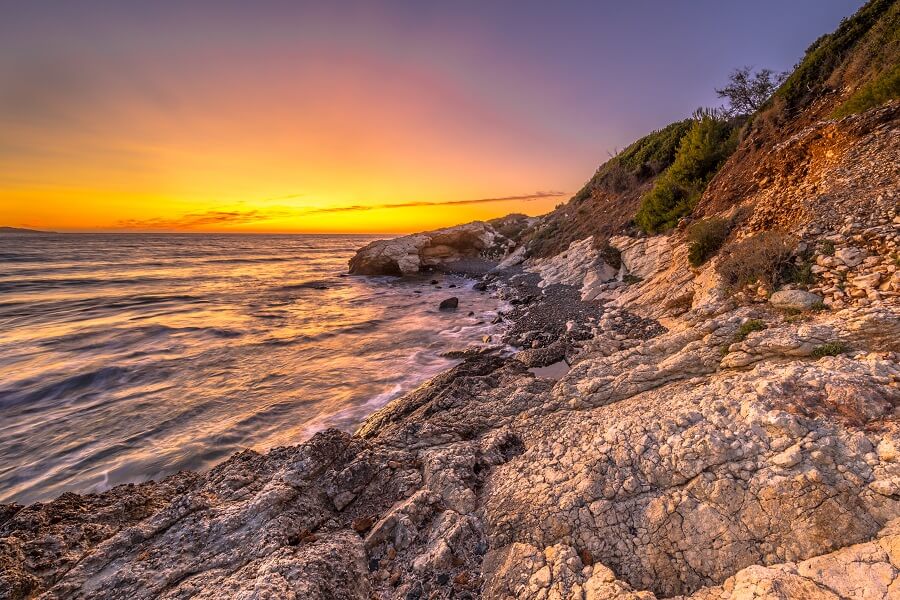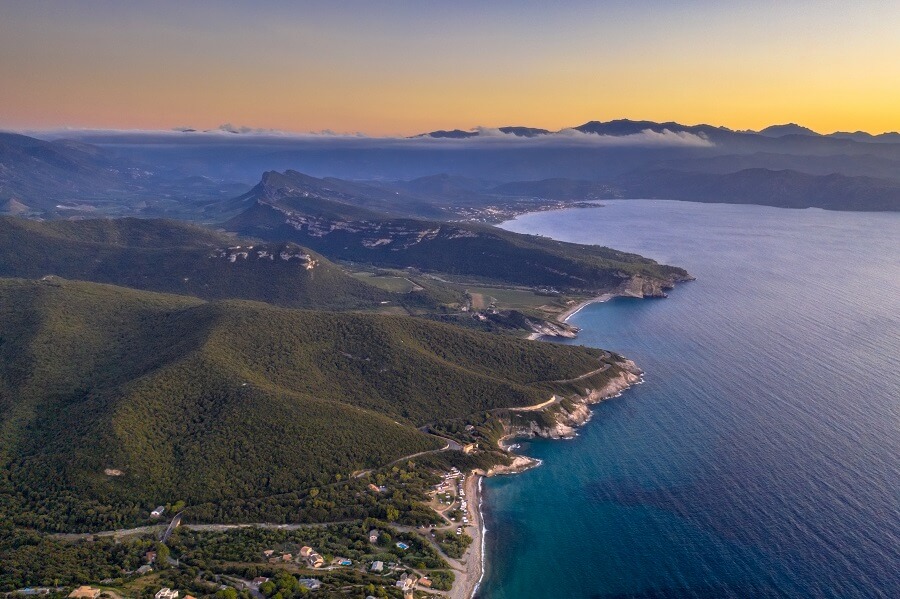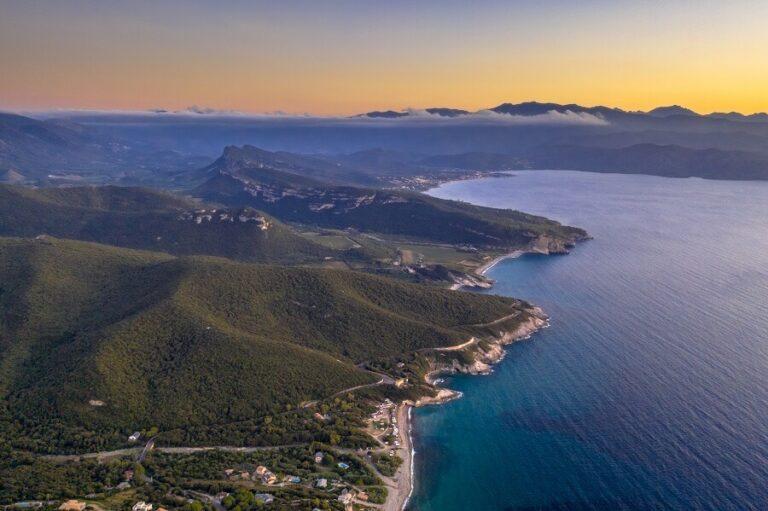 For all lovers of nature and outdoor activities, Corsica is an essential destination. It offers incredible views, green plains and beautiful beaches with clear waters.
Cap Corse is a 40 km mountain range that stretches to the shores of the Mediterranean Sea.
Located one hour from Cervione, the town of Bastia is located at the eastern base of the Cap Corse and that of Saint-Florent at the western base. This area includes many peaks, some over 1,000 meters high.
The highest is the Cima di e Follicie, which rises to over 1,300 meters above sea level. To get to Cap Corse and visit it from your campsite, you must have or rent a car. A magnificent route, between sea, mountains and crossing typical villages, is then offered to you.
Historical monuments and breathtaking unspoiled nature punctuate this exceptional route. Cap Corse is a tourist hotspot that we will discover together on this page.
Visit Cap Corse: the must-see cities and places
Have you decided to visit Cap Corse ? From Le Campoloro campsite, it is quite easy to get there. Here are the must-see places, and not to be missed, during your excursion:
The village of Erbalunga: starting from Bastia, you will have to stop to discover this small fishing port with narrow streets steeped in history.
The village of Pietracorbara, located on the east coast, will surprise you with its American-style dwellings. You can enjoy the beach, the river or a stroll to discover ancient monuments such as old bread ovens, mills, Genoese towers and bridges, fountains or the Saint-Clément church.
The village of Rogliano and its houses on the hillside will undoubtedly charm you. You will have a breathtaking view of the mountain range as well as the castle of San Colombano.
The group of villages and hamlets of Ersa: located to the north and indisputable emblem of the Cap Corse.
The village of Centuri, a small fishing port with 200 inhabitants and typical colorful houses.
The village of Pino< /strong>, its lush nature (pines, fig trees, etc.) and the quiet beach of Anse d'Aliso.
The village of Nonza perched on a promontory and its colorful church built during the Renaissance. You can also discover the Paoline tower dating from the 18th century as well as a black pebble beach.
The village of Olmeta di Capcorso, located 20 km from Saint- Florent and his magnificent bridge with double arches.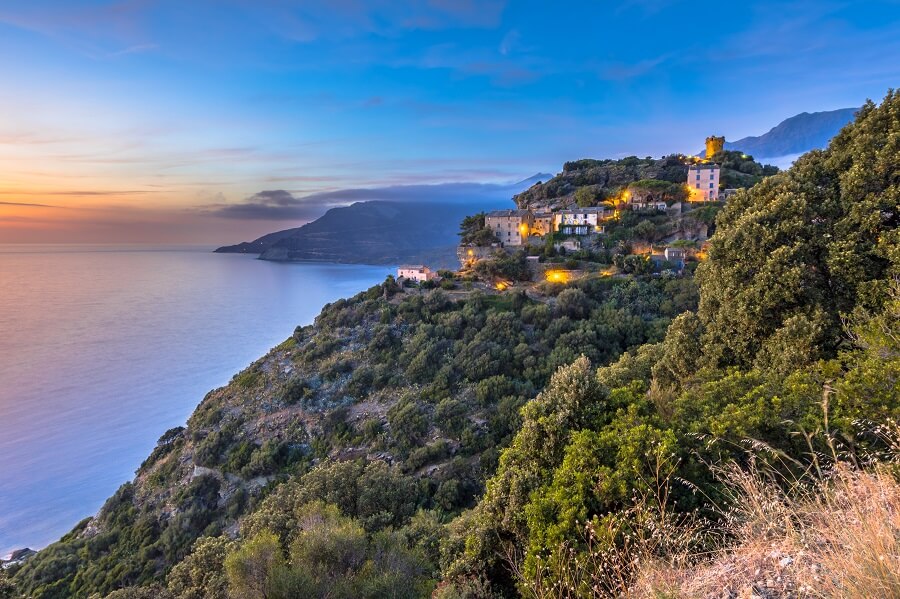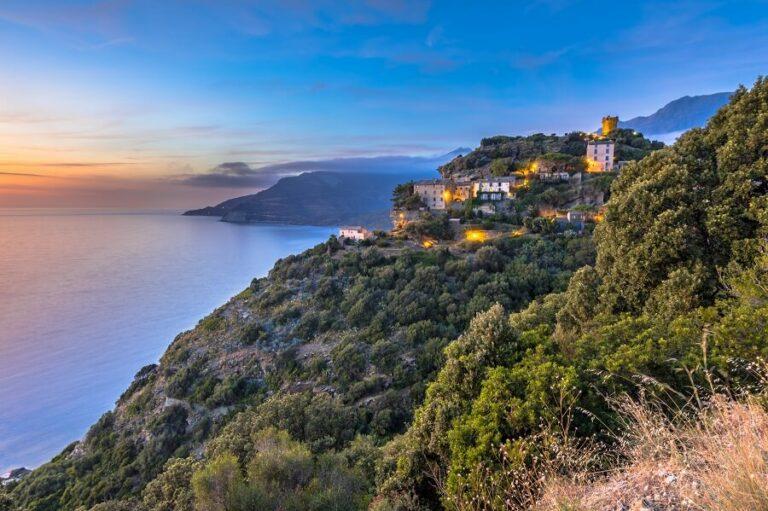 Activities to do in Cap Corse
During your tour of Cap Corse, many activities are possible, day and night. We advise you to eat in the pleasant port of Erbalunga or practice water sports such as kayaking or paddleboarding. In the evening, many events take place there (parties, markets and festivals).
You can also visit the Pietracorbara distillery, taste the local products and hike on the whitewater trail. Must do: Taste the lobster at a restaurant in Centuri, it is the specialty of the fishing village. Finally, a walk on the Monte Stello path will take you to one of the highest peaks in Cap Corse.
The most beautiful beaches of Cap Corse
In addition to the beautiful beaches near Campoloro campsite, here are now the most beautiful beaches in Cap Corse:
The large beach of Nonza< /strong> and its characteristic black pebbles.
Barcaggio beach, located in the very north of Cap Corse, and only accessible by a small path through the maquis.
The family beach of Farinole, perfect for practicing water sports.
The Tamarone beach and its Caribbean air: white sand and clear water.
The vast Arinella beach, located south of Bastia, will delight children with its many games.