ACTIVITIES FOR CHILDREN AND TEENS
Your children will love the activities and spaces dedicated to them and adapted to the Le Campoloro holiday village and campsite.
Whether your tribe is made up of toddlers or older children, our clubs can accommodate them from ages 5 to 12 for fun activities that will delight them and allow them to meet other kids their age. And you will not leave before you've seen the show that they will have spent hours preparing for your entertainment!
Teenagers are not forgotten – they will have access to all the sports and play areas of Le Campoloro, where they can forge great friendships. Theme parties with a DJ are also very popular with teenagers, who are delighted to be able to party in a safe place.
Le Campoloro welcomes your whole tribe!
THE KIDS CLUB (5-7 YEARS) AND JUNIORS CLUB (8-12 YEARS)
At the Kids Club and Juniors Club, your children will participate in a fun way in plastic art workshops, manual and artistic activities such as painting, colouring, outdoor games, make-up sessions and preparing for shows. Thanks to a team of experienced and dedicated facilitators, your children will have a wonderful time in the company of other children of their age and will leave Corsica full of beautiful memories.
Watching your children have fun on vacation is fun for the whole family.
The children's clubs in your holiday village are only open in July/August, 4 times a week.
At Le Campoloro, we know better than anyone that the beach and the sea are an inexhaustible source of joy for children from an early age. A large playground by the sea awaits the little ones from 5 to 12 years old to have fun, swing, run, make mud pies, go down the slide etc.
The little ones are welcomed in the children's area on certain afternoons from July to August, for fun and fun activities in our 5-star campsite in Corsica.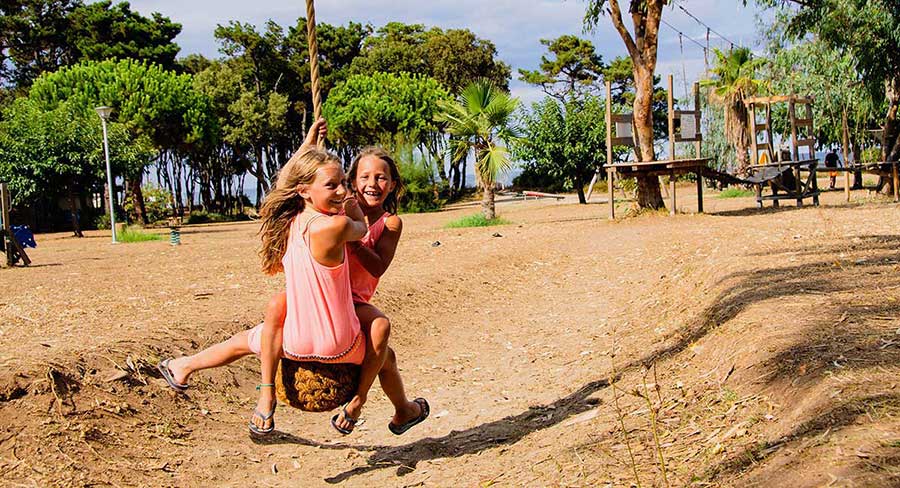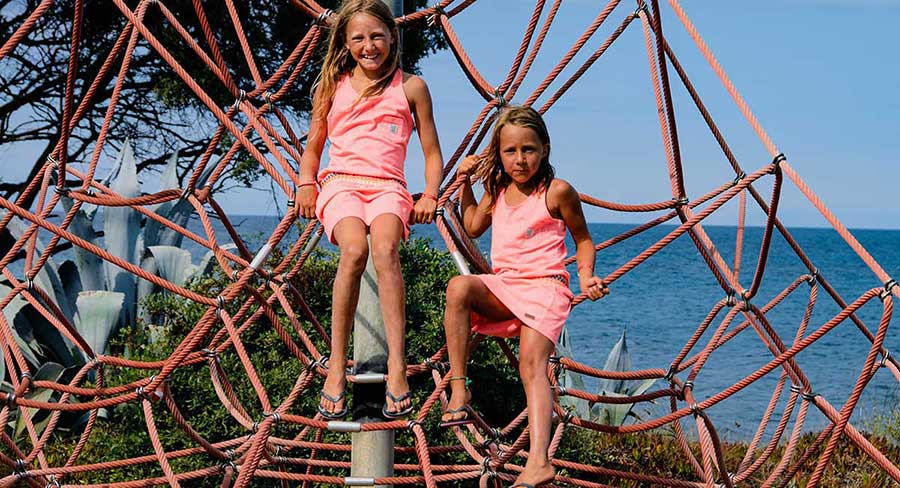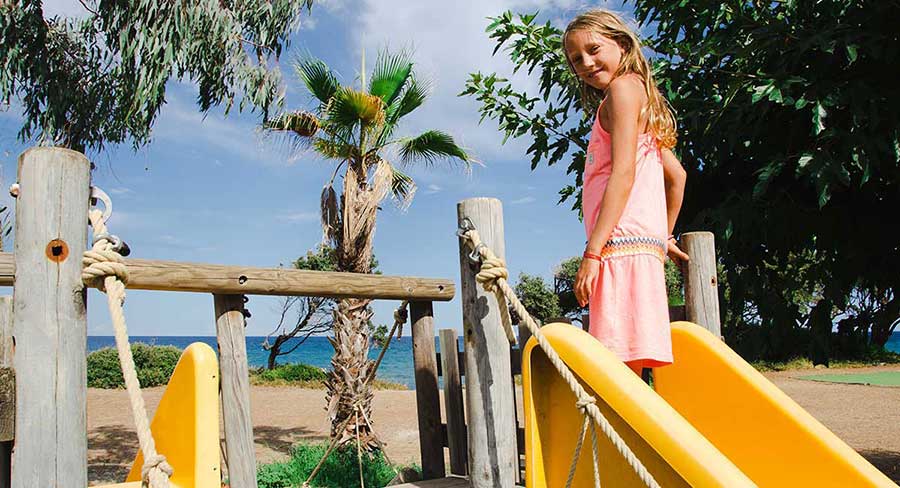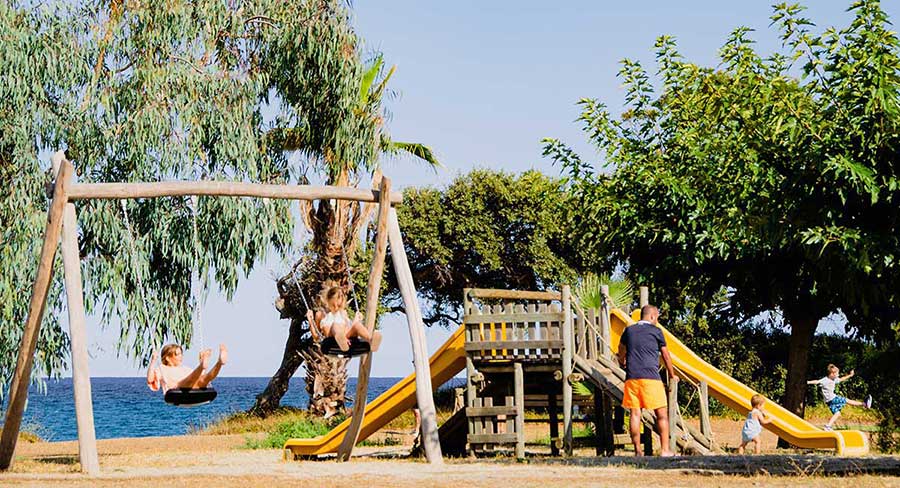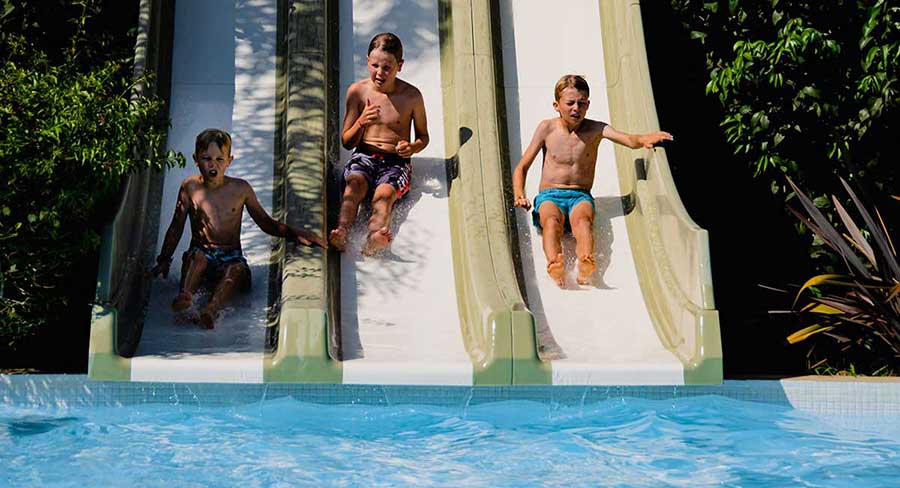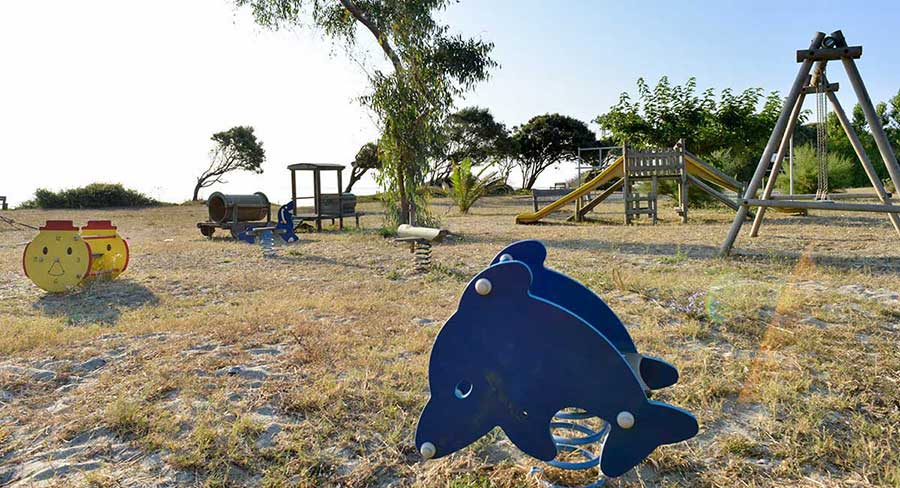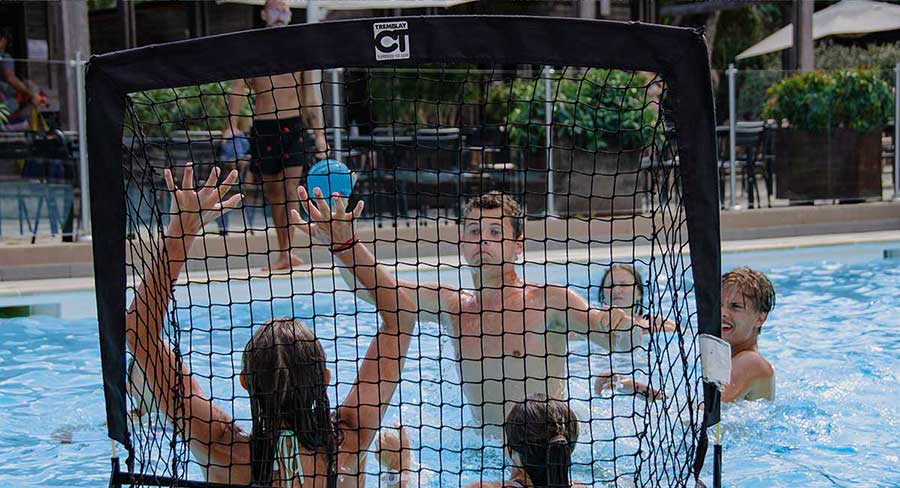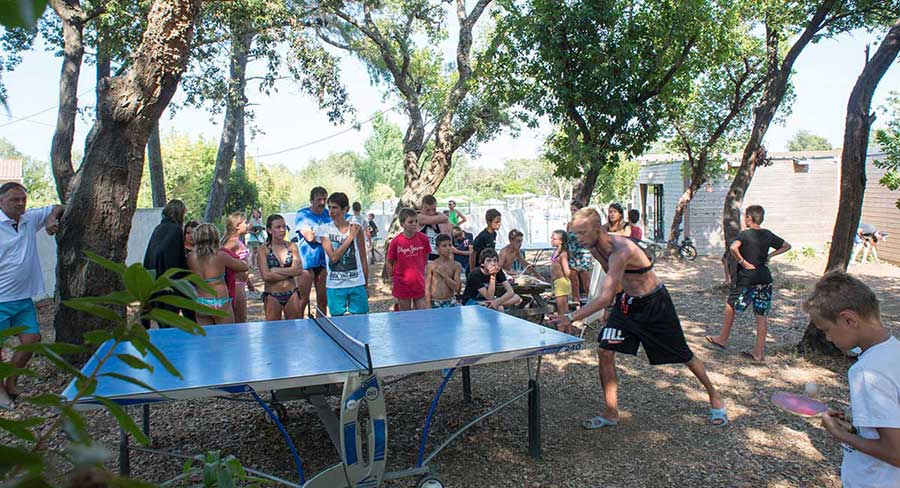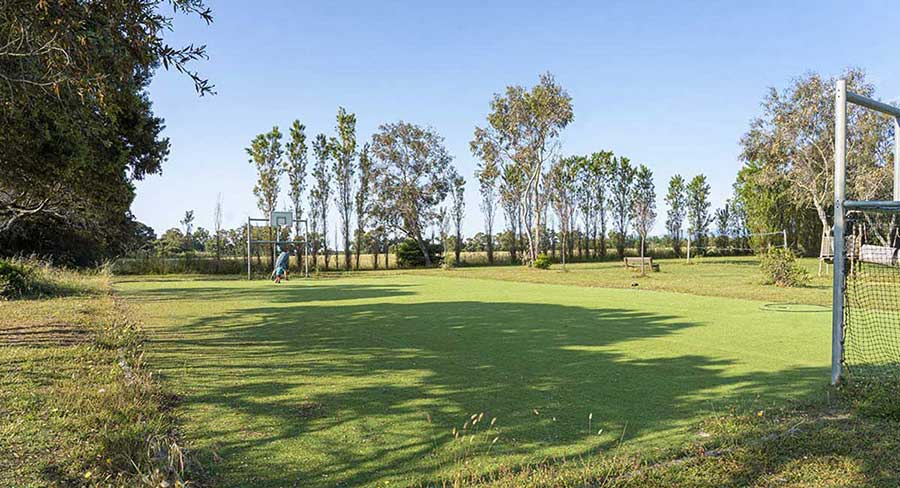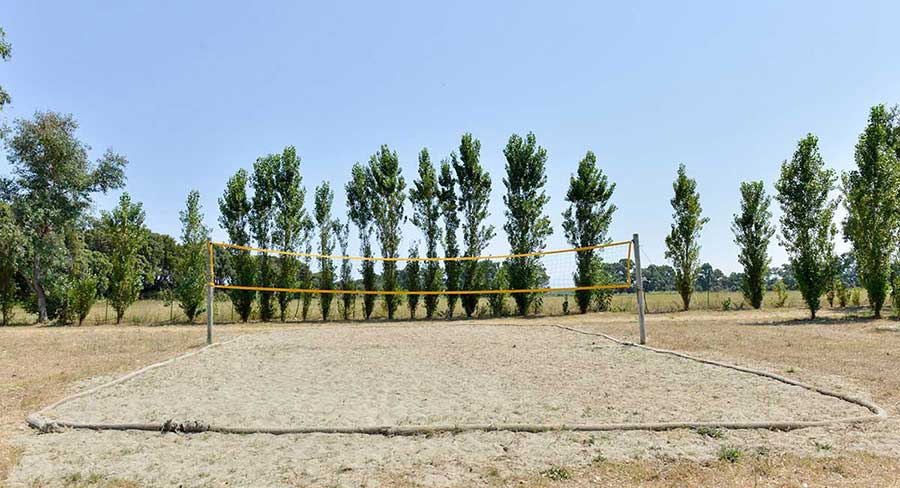 The older ones, our dear teenagers, will certainly enjoy battling it out with each other (in friendship!) on the pétanque court, during a game of ping-pong, or during sports tournaments.
Independent, but under the discreet and benevolent eye of our activity leaders – rest assured that your teenagers will spend boredom-free days at Le Campoloro, full of activities of all kinds.
They will have unforgettable times with their new holiday friends at the swimming pool and the theme parties – with DJ!
Allowed until midnight! This is sure to make these young people happy during their holidays in Corsica, and in complete safety!