OUR RESTAURANT LE CAMPO MARE
At an exceptional site, exceptional cuisine… Discover Cervione's new restaurant, Campo Mare, a place entirely dedicated to culinary pleasures and located by the sea. With your feet in the water, feast on a gourmet meal in an idyllic setting, with a breathtaking sunset.
EXCEPTIONAL CUISINE IN CERVIONE
The Campoloro, restaurant of the eponymous campsite, is getting a makeover and giving way to the "Campo Mare". Ideally located by the sea, this restaurant in Cervione offers a wide range of specialities that focus on the Corsican terroir. Thanks to its whole palette of delicacies, it awakens the epicurean that lies dormant in you.
Located within our holiday village, its décor pays homage to the noblest materials such as stone and wood.
It illustrates the theory of the four elements: earth (blessed by the gods), water (the foam of which touches the prepared tables), air (salty, which cleans the horizon) and fire (which simmers in the kitchens).
WAKE YOUR TASTE WITH OUR TASTY LOCAL PRODUCTS
This mecca for gastronomy, with a magical atmosphere as soon as night falls, celebrates the concept of Mediterranean Bistronomy. This restaurant in Cervione gives pride of place to fresh local produce. The culinary pleasure is greater while the distance to the produce is shortened, because the chef and his team have an inordinate appetite for good things. Their menu, a true celebration of Corsican lands, is made from local products.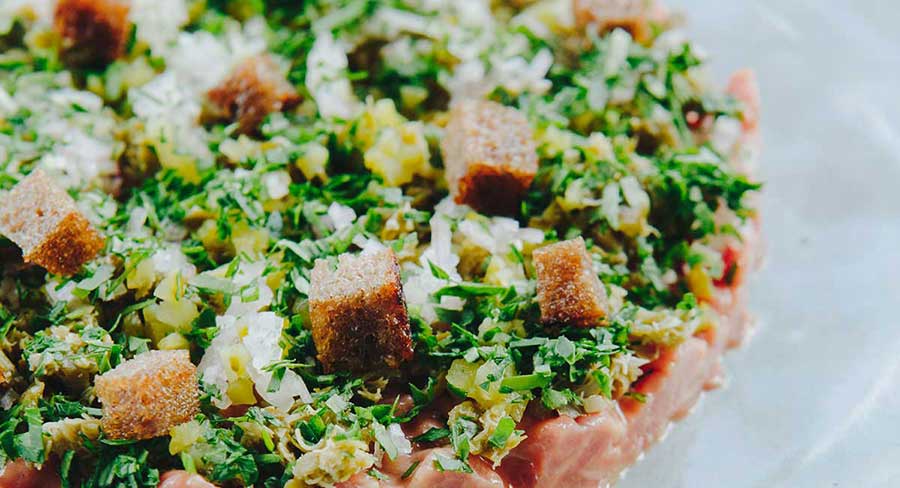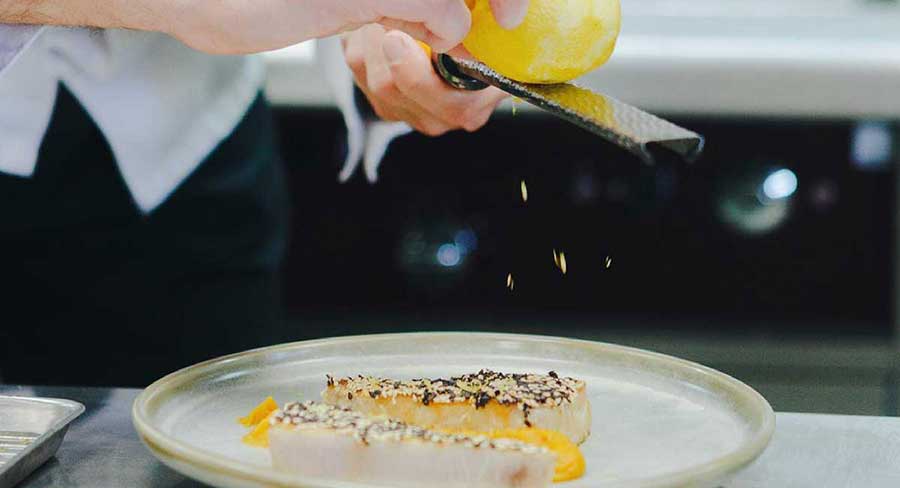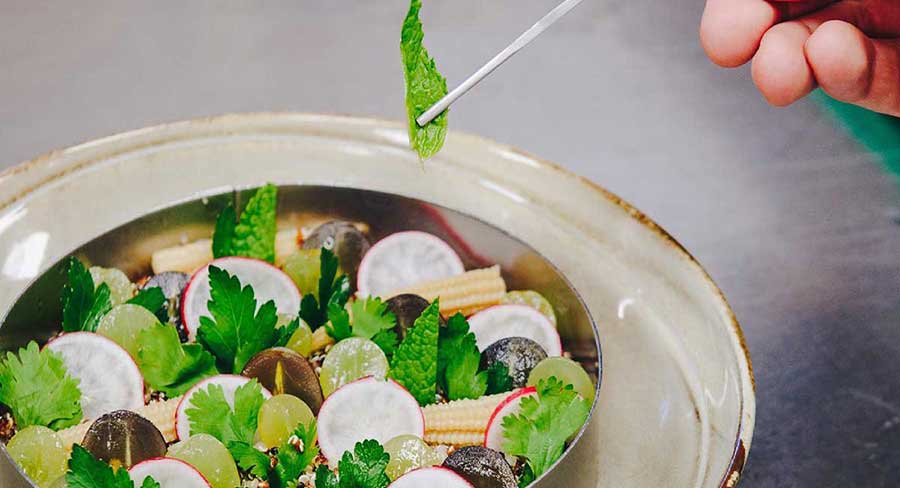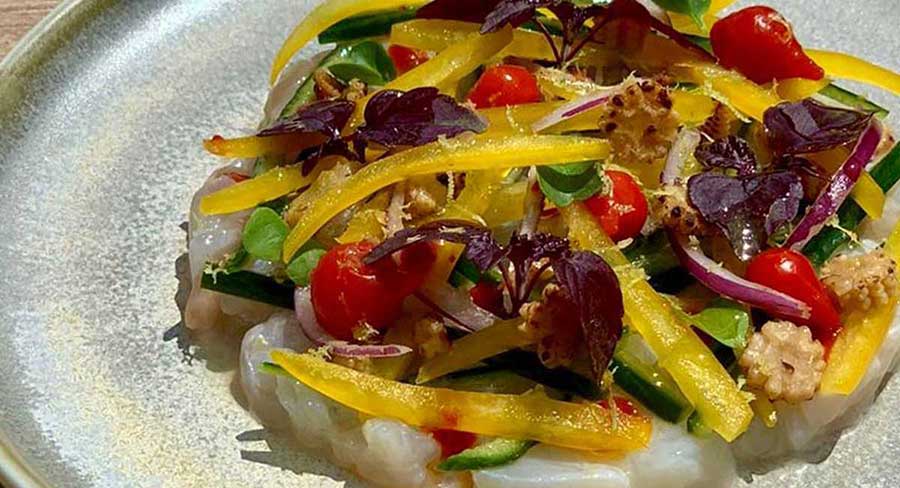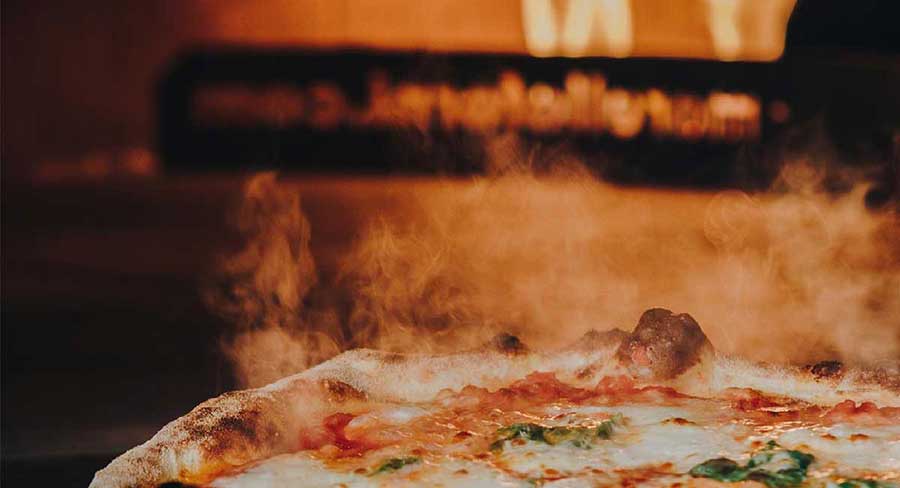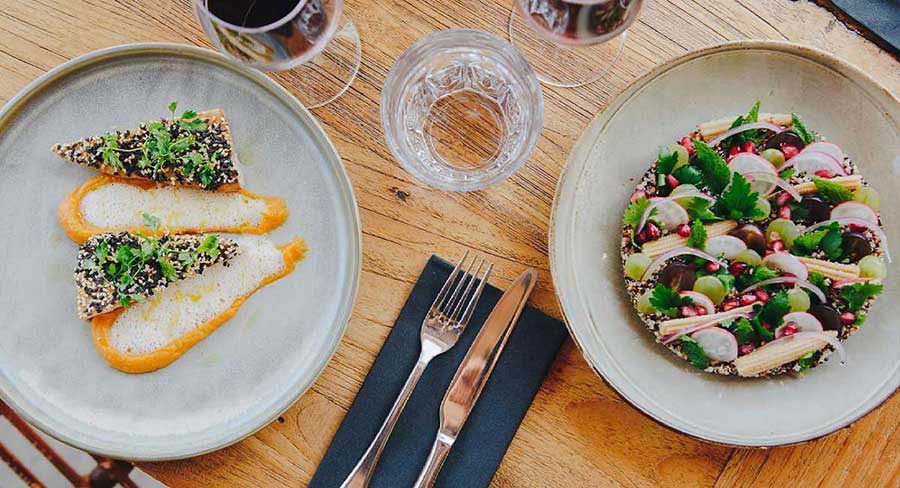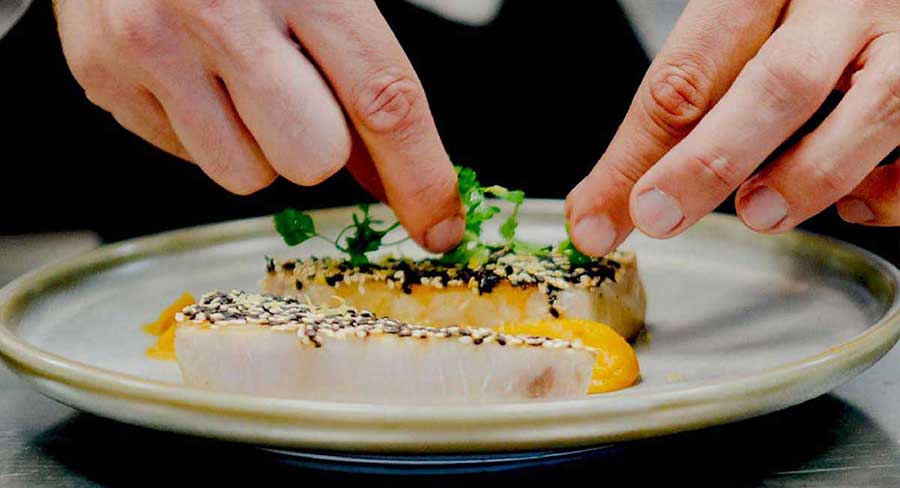 A VARIED MENU WITH LOCAL AND INTERNATIONAL DISHES
Meals are a time for conviviality and sharing. This is why Campo Mare, restaurant in Cervione, is committed to satisfying all palates. It offers a large selection of pizzas that will delight die-hard fans of this absolutely essential classic of Italian cuisine that transcends all seasons.
We also offer fresh salads that provide you with a whole range of sensations that are both strong and subtle. They give pride of place to seafood, within sight and swimming range, grilled and embellished with herbs from the maquis. The Campo Mare is a haven of taste with infectious conviviality, where we make a big deal of small dishes.
SIP A COCKTAIL AT THE CAMPO MARE BAR
To whet your appetite before having lunch or dinner at the restaurant in Cervione le Campo Mare, take the time to sip one of the delicious cocktails at the bar of the 4-star campsite Le Campoloro. You are sure to find your happiness in the extensive menu offered to you and enjoy your drink with your feet in the water!
Don't hesitate any longer – for a real experience that delights both the eyes and the taste buds, choose Campo Mare, restaurant in Cervione located at the 4-star Le Campoloro campsite.