What are the Corsican gastronomic specialties?
The cuisine of the island of beauty is rich and varied and it subtly mixes tradition and European influences. The specialties are numerous and the cuisine holds a very important place in the Corsican culture. We also suggest you try these specialties in our Corsican restaurant located by the sea in Cervione . In addition to the fabulous landscapes it offers, the island is well known for its gastronomy, and your stay would not be complete if you did not taste it. From starters to desserts, including typical Corsican beverages, we are going to tell you which Corsican gastronomic specialties you absolutely need to know.
Auf Korsika gibt es keinen Stand oder kein Restaurant, das Ihnen nicht anbietet, die berühmten korsischen Wurstwaren zu probieren. In der Tat werden Sie während Ihrer Spaziergänge sicherlich die Anwesenheit vieler Schweine bemerkt haben, die in den Naturgebieten der Insel frei grasen. Sie ernähren sich hauptsächlich von Kastanien, die dem weltweit geschätzten Fleisch einen besonderen Geschmack verleihen.
Im Allgemeinen haben korsische Wurstwaren einen charakteristischen Rauchgeschmack. Besonders beliebt sind Coppa (Skulptur aus Schweinelende), Lonzu (mageres Schweinefleisch) und Figatelli (Mischung aus Fett, magerem Schweinefleisch und Leber).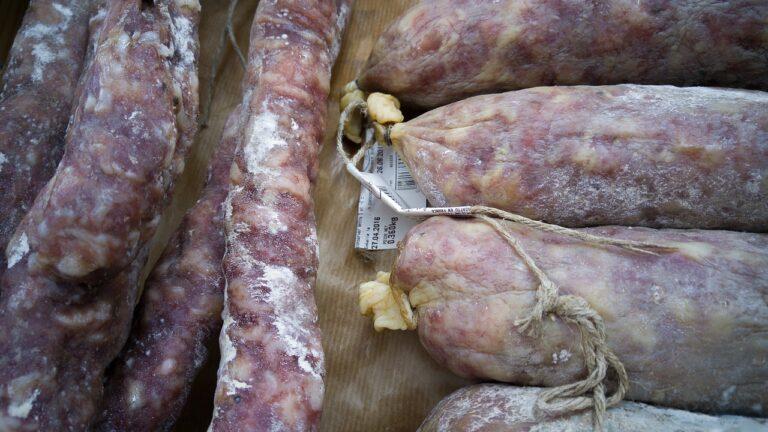 While the most emblematic Corsican cheese remains brocciu, fresh goat's or sheep's cheese, which can be garnished with honey or olive oil and herbs from the maquis, it there are so many others! These can be enjoyed as an aperitif, at the end of the meal or as a base for savory and sweet preparations.
The island of beauty is also renowned for its fish, and in particular for aziminu, which can be compared to Marseille bouillabaisse. The soup is then prepared with rock fish typical of the Mediterranean Sea (scorpion fish, red mullet, grayling, mullet, sea bream, etc.) which will simmer for a long time in a tasty broth. It is sometimes garnished with shellfish and seafood. Cooked fish is served separately from the broth in which garlic toast is dipped.
Wild boar stew or stufatu di cignal
Corsica is a vast hunting territory and the locals are used to eating game. This is the case of wild boar which, prepared as a stew is mixed with garlic, onion, carrots and then simmered in red wine, enhanced with a small glass of water -of life. A dish with character!
This is a chestnut flour pancake cooked in a cauldron and which serves as an accompaniment to charcuterie, cheese or simply two fried eggs. It is best eaten hot and is very present on the tables during the end-of-year celebrations.
Corsican veal (with olives)
The Corsican veal is a quality meat which will, in this recipe, be associated with another flagship of Corsican gastronomy, and more generally, Mediterranean: the green olive. Everything simmers for a long time in a broth made up of red wine and herbs (thyme, bay leaf, etc.). To taste it, it is advisable to serve it with pasta, polenta or potatoes.
It is a must-see on the island of beauty: the richness of the flora (clementin trees, chestnut trees or flowers of the maquis) makes it possible to obtain organic honeys with varied flavors and of high quality. Very present on the markets, it is customary to bring back a few pots to offer to loved ones as a souvenir. To be enjoyed for breakfast or with Corsican cheeses, mild or more pronounced in taste, it's up to you to choose your honey according to your preferences.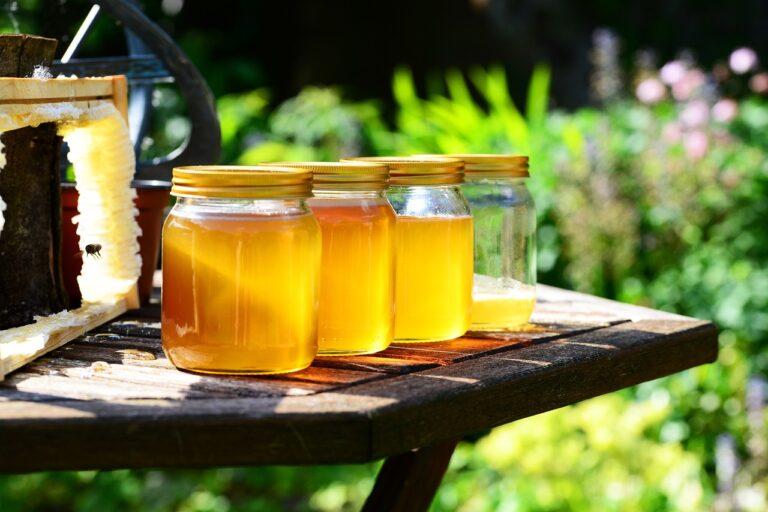 This is the most popular dessert on the island: fiadone is made from brocciu, mixed with sugar, eggs and citrus zest (lemon, orange or clementines). The preparation is then baked in the oven until it is nicely golden on top. It can be served with a citrus fruit jam or a small glass of Corsican digestive.
These are small dry biscuits flavored in several ways: anise, lemon, orange, orange blossom, almond or chestnut for example. They are essential at coffee time and are even available in a savory version for an aperitif.
Corsican wines and spirits
Viticulture has been very present in Corsica since the 11th century: the climate and the terroir also offer distinctive and exceptional wines. There are around thirty varieties on the island of beauty, the best known of which are niellucciu, sciaccarellu and vermentinu . Taste the renowned wines of Patrimonio or Sartène, you won't be disappointed!
The most common Corsican beer on the island is Pietra, made from chestnut. As far as liqueurs are concerned, two particularly stand out: the sweet and creamy chestnut liqueur and the myrtle liqueur, a must in Corsica.